Water damage can bring your business to a standstill or make your home uninhabitable. In severe cases, injuries and even fatalities may result. Fortunately, the problem is temporary because of emergency water removal services and water damage repair.
If your home or business has had water damage, our water damage restoration services can remove the water from your property, whether it is the result of storms, a leaky roof, burst or frozen pipes, appliance leakage, or some other calamity.
Water Damage Cleanup by Sunbird Carpet Cleaning of Oxon Hill
If you are looking for flood damage restoration services in Oxon Hill, you don't need to look further. Sunbird Carpet Cleaning of Oxon Hill is a professional team that responds to emergency water removal calls from commercial and residential property owners.
We offer professional water damage cleaning services that help reclaim your property from any form of water damage. We have experts and state-of-the-art machines for water extraction from any part of the building. Just reach out for your bathrooms, kitchens, living rooms, bedrooms, basement, and garage to be cleaned by our experts.
Storm, flood, sewage, appliance leakage, burst pipes, or leaky roof can damage your property. Fortunately, our competent team is ready to come to your aid.
Prompt & Professional Response
Water damage must be addressed quickly to avoid additional damages. We offer prompt, professional responses to all our customers, assisted by our partner, Flood Damage Pro. Their experts have years of experience performing water damage restoration in the DC area, and they specialize in making sure water damage is handled as quickly as possible for best results.
Our Water Damage Restoration Process
Sunbird Carpet Cleaning of Oxon Hill follows a standard procedure in water damage cleanup to ensure the safety of everyone on the property. We also ensure there is no further damage to the property.
Our restoration process involves:
Arriving at the property and damage assessment
Water removal and extraction
Drying and dehumidifying
Demolition of affected areas (if needed)
Sanitizing & disinfecting
Final cleanup
Let's get into details of how we carry out these steps during water damage cleanup.
Damage Assessment
The first thing our team does when called out to a water damaged property is to assess the damage. This involves an analysis of the cause of the water damage, the area involved, and any complicating factors, such as any impurities from the water contaminating the property. After the assessment, we'll have a good idea of what we need to do to restore your property, and we'll get your approval before we continue.
Water Removal and Extraction
When there is a lot of water left indoors, we use appropriate water extraction machines to siphon it off. What we deploy depends on the extent of damage and amount of water to be extracted, and the good news is we never back off from any task.
Drying and Dehumidifying
Storm water cleanup or other water damage restoration requires more than just extracting water. Usually, walls, floors, and ceilings can remain damp. This can lead to paint peeling off and permanent damage to wood floors. Also, high humidity in the rooms is destructive to structures.
Our team follows the water extraction with drying and dehumidifying. This makes your property closer to being habitable, but we still have more to do to complete the process.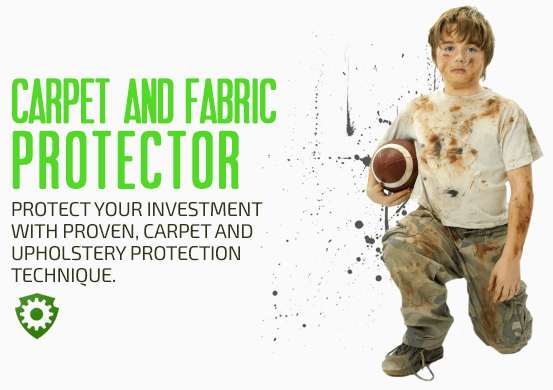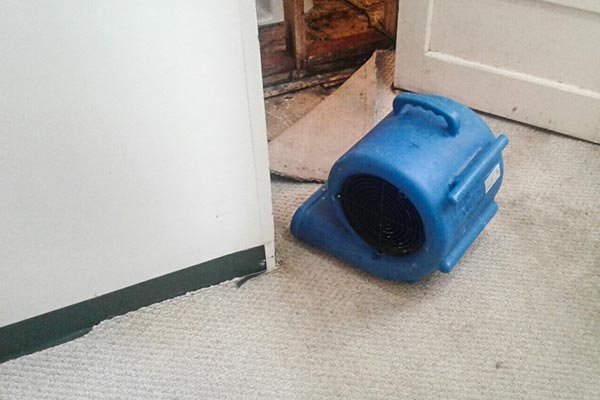 Demolition of Affected Areas (if needed)
Floodwater weakens structures. So, water damage repair is necessary to fix them. Those that suffered permanent, irrecoverable damage are demolished and reconstructed. Our team may not do the actual construction but definitely recommend the next course of action to restore your property.
Sanitizing & Disinfecting
Water damage, such as flood and sewage water, can spread disease-causing organisms. These may be left on the walls, floors, ceilings, and other surfaces. So, we sanitize and disinfect using eco-friendly chemicals to make your property safe again.
Final Cleanup
Before we declare your property ready, we do one last step. Final cleanup ensures that no potentially harmful items are in the hallways or rooms. We inspect the entire building structure to ensure it is safe for occupation. Voila! Your property is ready again!
Additional Services We Offer
Apart from emergency water flood or storm damage cleanup services, you can also reach out if you need the following services:
Carpet, rug, mattress, and upholstery cleaning
Mold checkup, prevention, and remediation
If you need flood water damage restoration services in Prince George's County, we will respond to your call here: 301-579-4413. We guarantee a quick turnaround time and a professional service to reclaim your property from water damage. Contact us now for emergency water removal or for any of our other services.